Sharpen Your Hearing with
ReSound Hearing Aids
The concept of Smart Living is inextricably associated with innovative technologies. These include modern hearing aids LiNX Quattro, running with iPhone, developed by ReSound. The company was founded over 70 years ago and today is one of the leading hearing aid manufacturers in the world. Distributors in more than 80 countries confirm the popularity and demand for their products. ReSound produces high-tech hearing aids that adapt to your needs and preferences. They confidently conquer the global market and are undoubtedly one of the leading technologies available in the greater Chicago area.
We offer a wide range of these modern multifunctional hearing aids throughout Illinois, Indiana, and Wisconsin. At our practice, you can find models for any age or lifestyle (e.g., waterproof or invisible), approved by medical experts and users. Buying at Hearing On Call, you get the highest quality at a reasonable price. That's what smart living is!
Feel the Richness of a full/complete/enhanced Sound Palette
with ReSound Hearing Aids
The LiNX Quattro demonstrates an amazing naturalness and purity of sound, thanks to the innovative developments of ReSound. Spatial Sense technology makes it possible to determine the source of the sound easily and opens up a full sound palette of the surrounding world. And Binaural Directionality III will help you understand every word, even in places with a high noise level. With ReSound LiNX Quattro, speech becomes more recognizable.
ReSound LiNX Quattro has the highest quality noise reduction in the industry, the ability to select what you want to hear, speech intelligibility in difficult acoustic situations, and many other features. ReSound LiNX Quattro, makes it easier to hear the sounds around you without missing any of the conversation. Whether on a busy street or in a crowded restaurant, you'll have a perfect listening experience.
Select from an
award-winning family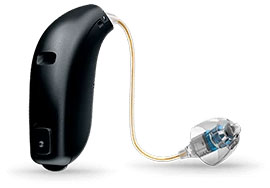 ReSound LiNX3D line of products has repeatedly been awarded for the best product in its category, availability of technology and intuitive use.
You can manage directly from Android or Apple devices without needing to touch your hearing aid. The ability to personalize settings makes them even more comfortable to use. Get crystal clear sound and ergonomic control with Hearing on Call, your reliable provider of hearing aids in "Greater Chicagoland", "Illinois, Indiana, and Wisconsin".

Browse Our Range of


Hearing Aids Accessories