Compatible Signia Siemens

Hearing Aids Accessories
Signia Streamline Mic:
"The multi-function accessory or the "swiss army tool" for your Signia hearing aids."
Expand your Signia hearing aids enabled with Bluetooth connectivity beyond the function of a state-of-the-art hearing aid into a premium, stereo- streaming device as well. With the Signa Streamline Mic your hearing aids can become a hands-free mobile headset and transform into wireless headphones that can stream sound from Bluetooth-enable devices such as mobile phones, PCs, laptops, and smart assistant devices.
In addition, the Signia Streamline Mic also works as a remote microphone. Offering support for improved speech understanding in challenging listening situations with competing background noise.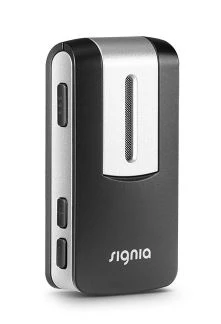 Want to enjoy watching TV with your family again?
The Signia Streamline TV will allow you to direct stream your TV audio to your hearing aids in Dolby Digital sound quality. You have complete control of the volume of audio signal and can set at a volume that is comfortable for you while other family members can control TV volume as needed for their listening comfort. Another unique feature of the Signia Streamline TV, it can support multiple listeners. In families with more than one Signia hearing aid wearer, everyone can enjoy watching TV together.
Signia App. Providing comfort
An app to help control and personalize your hearing experience. Signia app is a remote control for your hearing aids on your smartphone. It's all about exceptional listen comfort. Available for both Android and iPhone users, the Signia app is available as free download through either Google Play Store or Apple App Store.
If you want to learn more about the app's function, you can ask any of our providers at your local office either through an appointment or support call.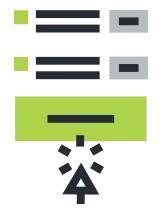 CHECK OUT OUR RANGE OF
SIGNIA SIEMENS HEARING AIDS